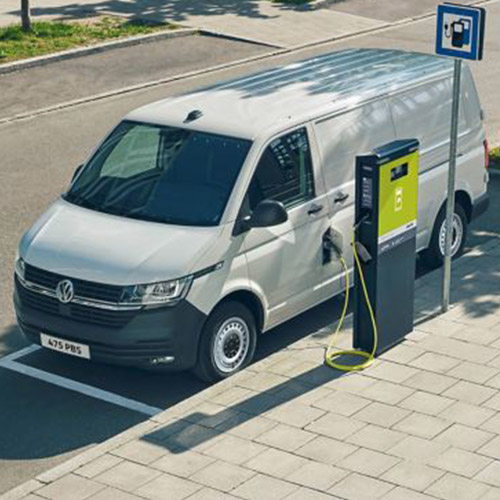 Power and performance
The ABT e-Transporter 6.1's electric drivetrain doesn't compromise on power. The standard 83kW electric motor packs 200 Nm of torque and can accelerate from 0-62 mph in 17.4 seconds. Built to the high standards of quality you've come to expect from Volkswagen Commercial Vehicles, the motor is lighter, quieter and smoother to drive than ever before. Plus, the ABT e-Transporter 6.1's payload is not compromised, as the compact batteries are fitted below the load area. We're so confident in the quality of the ABT e-Transporter 6.1, that the high voltage battery comes with eight years or 100,000 miles warranty (whichever is soonest) on all material or manufacturing defects.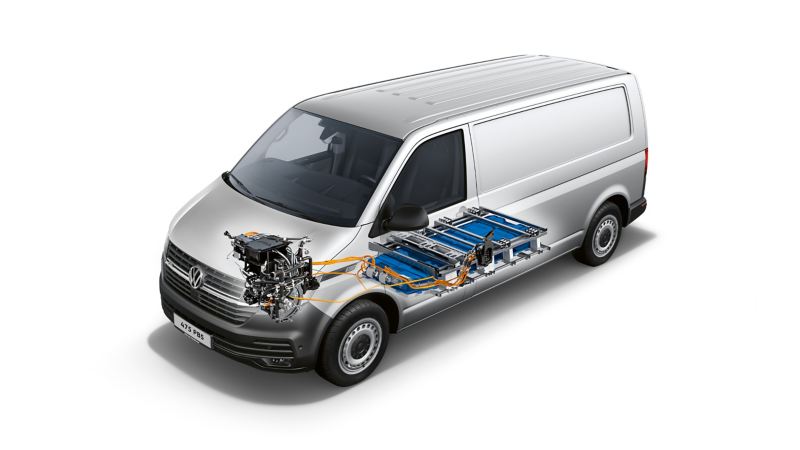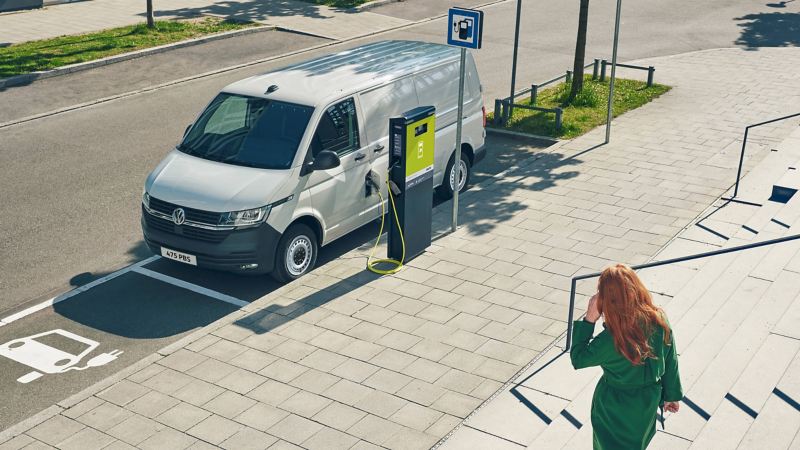 Government Plug In Vehicle grant
The ABT e-Transporter 6.1 currently qualifies for the Plug In Vehicle grant3, offered by the Office for Low Emission Vehicles (OLEV) to promote the purchase of ultra-low emission vehicles.
The £8,000 grant has already been deducted from the recommended 'on the road' price shown (and therefore the recommended 'on the road' price will increase in the event that grant funding is withdrawn, or eligibility for the grant or the grant amount changes, for any reason).
Your local Van Centre will submit the details of your order online in order to claim the grant funding. The grant is subject to full T&Cs and eligibility requirements 
To find out more contact your local Van Centre or visit https://www.gov.uk/plug-in-car-van-grants 
Built for your business
With a high load capacity and a wide range of equipment as standard, the ABT e-Transporter 6.1 is built with your business in mind. Driving the ABT e-Transporter 6.1 means zero road tax (VED) and lower running and servicing costs, saving you and your business money. Plus, because the ABT e-Transporter 6.1 is zero-emissions whilst driving, it's also exempt from low emission zone charges, including the London Congestion Charge. The government now offers grants that can lower the sale price of your electric vehicle and even cut the cost of installing at-home charging stations. You can take advantage of these money-saving initiatives that make going green more affordable as well as practical.