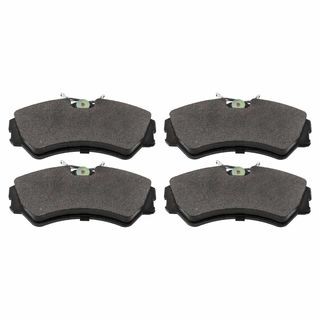 At VW Van Parts Direct we can supply brake pads for all Volkswagen Vans. We supply genuine VW brake pads directly from VW UK giving you the peace of mind that they are exactly the right specification for your van and are the same high standard VW brake pads that were fitted to your car from new. Our large stock supplies are bought directly from VW UK, at a price designed to challenge non-OEM suppliers of brake pads for your vehicle.
When should Volkswagen brake pads be changed?
The change interval for the brake pads on your vehicle is different for each driver, as it depends on lots of factors such as driving style, road type, as well as vehicle and load weight. All can affect the longevity of your genuine VW brake pads.
How do you know when your Volkswagen brake pads require changing?
To check genuine Volkswagen brake pads most vehicles will have a brake wear indicator (warning light) on the dashboard that informs you that your VW brake pads are coming to the end of their life and require replacing. With some older vehicles however these may have been removed or your car may not have them so it is important to have your brakes checked routinely.
There are some other common symptoms to look out for. These include a loud grinding sound when applying the brakes, high pitched squealing coming from the wheels, the car pulling under braking and bad vibrations felt through the brake pedal when reducing speed.  All these symptoms point to possible issues with your Genuine VW brake pads and/or Discs.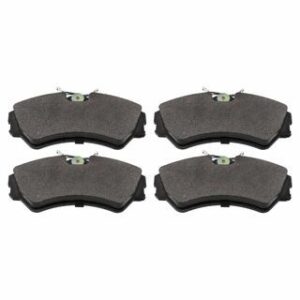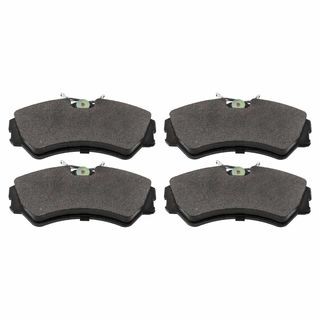 How do I find the correct VW brake pads for my vehicle?
To find the VW brake pads specified for your vehicle select your vehicle from the list on the right-hand side of this page, select your sub-variation and select the Brakes/Transmission section. Within this section, you will find both front and rear VW brake pad sets along with other items that you may require at the same time, like our genuine VW brake discs.
What if I can't find the part I require listed?
If you can't find the parts that you need please don't hesitate to call us on 01793 645500 or send us a message through our 'Contact Us' page, we're here to help! You can also follow us on our Facebook page for special offers.