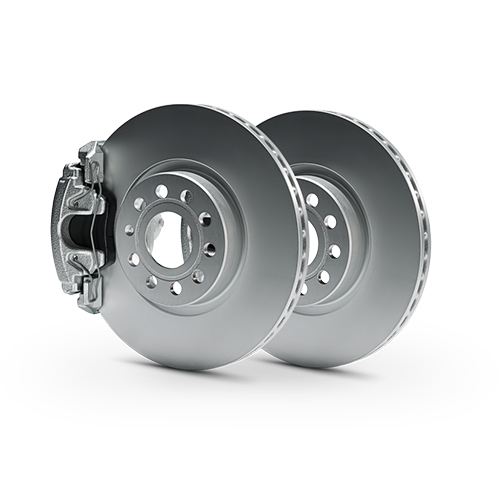 Genuine VW Van Brake Discs
There are several warning signs to look out for when checking the VW Van brake discs. First and foremost your VW Brake Discs should be regularly checked every 7,500 miles. However, if your car pulls to one side when braking, your brakes start to squeal or you feel the brake pedal flutter then you should get your brakes looked at immediately.
If upon inspection the brake discs are found to be cracked, lipped or scored then it is always advisable that they are changed. If the brake pads are low then this can cause your VW Brake Discs to become scored or lipped. Once this happens, you will have to change your VW Brake Pads & Discs at the same time.
Should you have had your VW Brake Discs and Pads changed at the same time, it is important to remember that it will take approximately 200 miles of careful driving for your VW brake discs and pads to bed in properly; this will ensure a longer life for your genuine VW Brake Pads and Discs.
If you do not drive carefully or there is excessive braking during the bedding-in period, your brakes could become damaged. This will result in a loss of braking performance and efficiency and ultimately safety.
Unsure of the amount of life left in your VW Brake Discs or Pads? Contact your local VW Commercial Vehicles Dealer and arrange a Free Vehicle Health Check.
Scored Brake Discs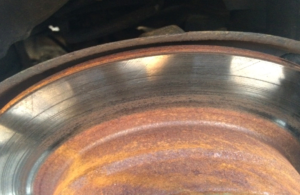 Cracked Brake Discs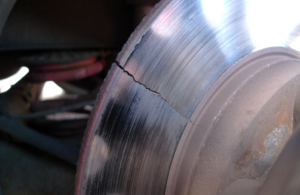 To find the correct VW Brake Discs for your vehicle, simply select your vehicle model from the list. Alternatively,  you can contact us by using the form below. One of our knowledgeable parts specialists will get back to you within 24 hours.
View our Facebook page for up to date offers!